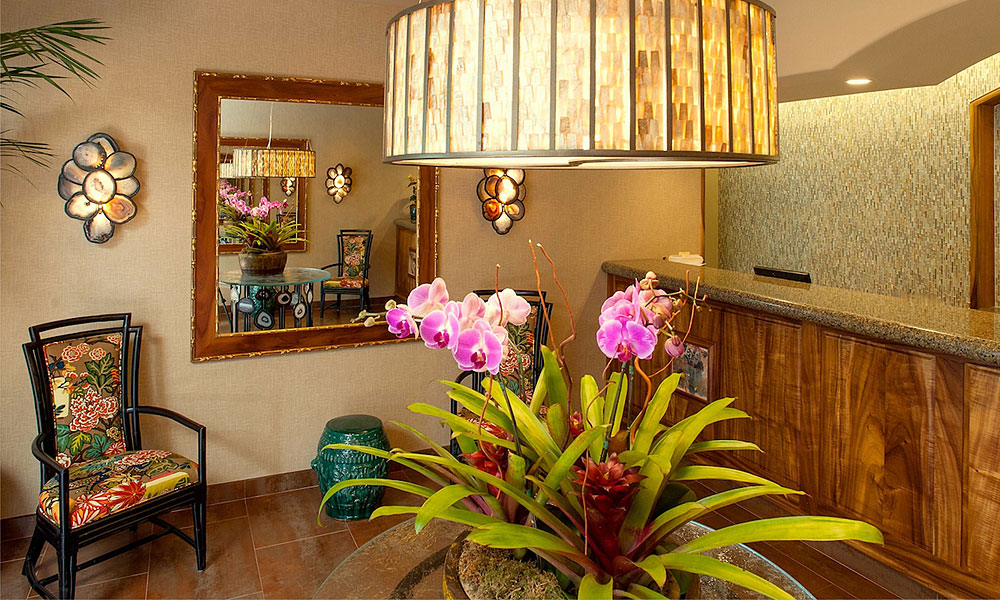 Design Philosophy
1 It is the interior designer's responsibility to guide clients in creating interiors harmonious with their property's location, architecture and the clients' personal style, whether new construction, kitchen or bath remodeling or furniture design.
Project Locations
2 Although located in Lahaina, Maui and Southern California, we have designed projects in the San Francisco Bay Area, Colorado, Utah and Southwest Florida, and are open to assisting our clients wherever we are needed.
Tradewinds Style
3 Versatility is one of our strengths (as you can see by viewing the Portfolio showing the variety of designs over the years), whether building a new home, remodeling, or designing custom furniture and window treatments.
Consultations
4 Please contact us with any questions or to arrange a complimentary consultation; see the About section for telephone, email or Maui mailing address.  And we work with quality home/kitchen/bath contractors, should you need one.